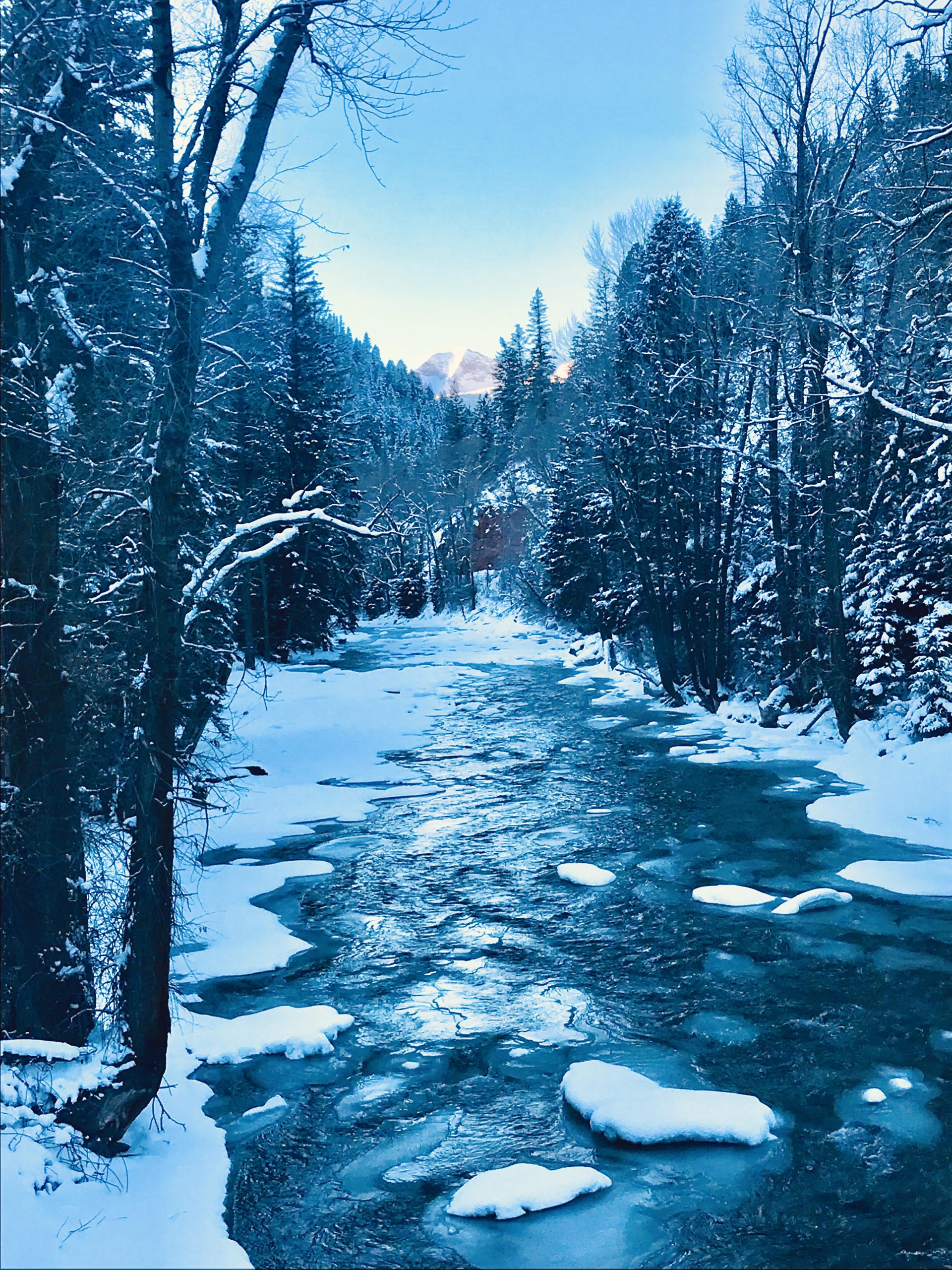 Snowplow Winter 2020-2021
This is a picture of the Crystal River at first light outside of Ranch Acres.  I took it last year on my ride along with Erin.
We had some snow this week but it didn't accumulate enough to plow.
Thanksgiving is coming up.  Snow on the holidays is the best– hopefully we'll get more moisture.  You can be thankful that your snowplower works holidays for the same rate.  I'm thankful that Erin is willing to interrupt his nights checking the weather and the web cams.
Some of the homes on Erin's route were recent purchases so let's all welcome our new neighbors. Also there are two homes for sale in Crystal Park if you know anyone who needs to join this special neighborhood.  Ranch Acres has a nice lot for sale.
Erin respects his accumulation triggers and does not want to plow any more than necessary.  The reason he often says he plows at his discretion is his experience, and knowing what his truck can do.  One of the comforts of  driving up Hwy 133 is the lack of noise coming from the cell phone.  Erin doesn't get any messages on the days he plows, and don't text him at night the night before because he goes to bed quite early, but emails are ok.  If you want to message Erin when you think he's in the Crystal Valley you can try the Facebook page.  Stay warm and safe!